---
Dakota is a cream and white moyen-sized parti-poodle (parti just means he is more than one color!).  He is 30 pounds and about 19.5 inches tall. He's from a completely unrelated bloodline than my girls and has so much to add to my small breeding program.
He has a wonderful, solid temperament.  He's not afraid of anything and he's a sweet, calm little lovebug who is insanely bright.  (He had learned 4 commands as a pup by the time he was 9 weeks old!)  His tail wags pretty much nonstop and he's wonderfully friendly: he loves everyone he meets.  He's super affectionate – always wanting to be against you, on you, or in your lap.  He has started his therapy dog career early – he's been a visiting dog since 4 months old!
Below are some photos of him – more always coming!  Note that he has a natural (undocked) tail – as any of his pups born here will (for more info and why, see the Tail Docking & Dewclaws page). Also, at the bottom are or will be any results of genetic/health testing.
Dakota is available at stud to approved girls from approved programs. Click here for more info.
Hover/touch each photo to read caption, and click to see it full size.
---
At Work (Therapy Dog)

---
Baby pics!
Genetic Testing    (click Paw Print badge to view results)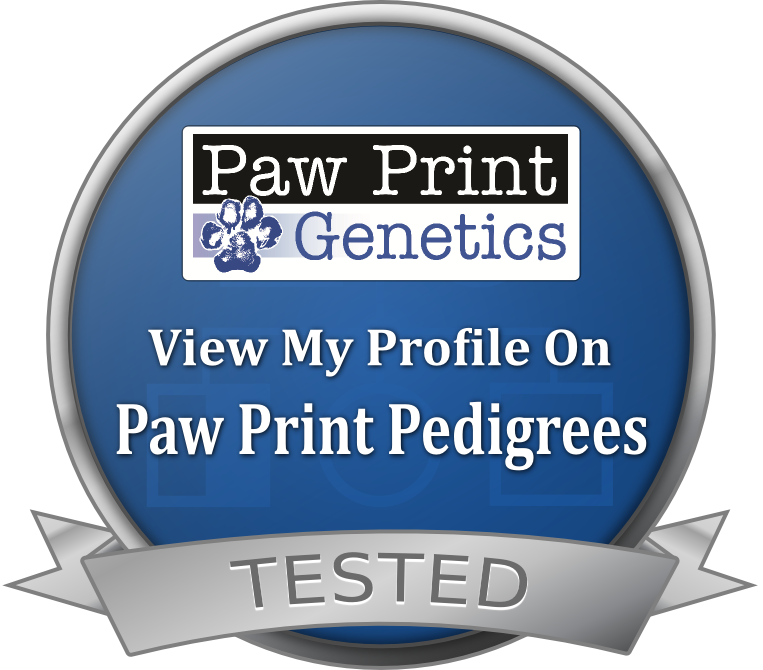 (A note about "carrier" status in regard to the PRA test. In order for a dog to be affected with PRA, he must have TWO copies of the "mutant" gene. Dogs with one copy of the normal gene and one copy of the mutant gene are called "carriers" and can NOT get PRA, nor can they create puppies with PRA unless bred with another carrier.  So, a dog who is a carrier (one copy of the "mutant" gene and one copy of a normal one) bred to a dog with two normal genes will never produce a puppy with PRA. Canine geneticists actually encourage carriers to be bred to increase the dog gene pool.)
Here are a couple of things to read regarding the PRA test and carrier status.
–Breeding Carriers
–What is PRA (scroll to heading "Breeding from Carriers")
–The PRA Test
OFA Hips and Elbows:
Dakota has had his OFA preliminary ("prelims") done on hips and elbows. Both great!  Click report to view. (Please note that because some unscrupulous "breeders" can use identifying information like the dog's registration number and/or registered name to register their otherwise unregistrable litters, that information is blocked out in the report here. The unblocked report is happily shared with deposit holders and approved breeders.)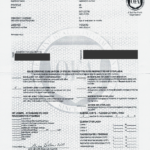 Other Health Testing:
Coming soon are results of cardiac, thyroid, and eye testing.