---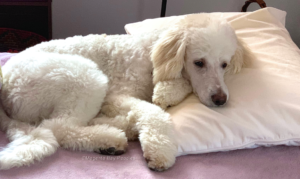 Dakota is available at stud to approved females from approved programs! He stands at stud only for natural cover at this time (we are located in southeastern NY state). He has good OFA prelims for hips and elbows, is IVDD clear, and has been genetically tested clear for everything, except is a carrier for PRA. Not an issue when bred to a non-carrier. Please see his own page (at the bottom with all health info) for info about breeding carriers!
Requirements are:
Proof of negative brucellosis test no more than 1 month before the breeding is to take place
Bitch must be flea and parasite free with proof of flea prevention and negative fecal
Bitch must be genetically tested with normal PRA results (Dakota is a carrier and will NOT be bred to another carrier). Copy of genetic testing results is required.
You must be willing to travel here for the breeding and take your girl home after the tie and return 2 days later for same.
Quick summary of the contract is:
Stud fee entitles you to 2 breedings.  It is up to the bitch's owner to time those breedings properly.
If no pregnancy is achieved, you will be entitled to two more breedings in your girl's next cycle for no cost.
I do not guarantee a certain number of puppies or that your female will carry them to term. Once a pregnancy is achieved and confirmed, the stud has done his job and the contract is fulfilled.
Stud fee is payable before the first breeding.
---
To read full information about Dakota and see his photos, visit his own page by clicking here.
---
Genetic Testing    (click Paw Print badge to view results)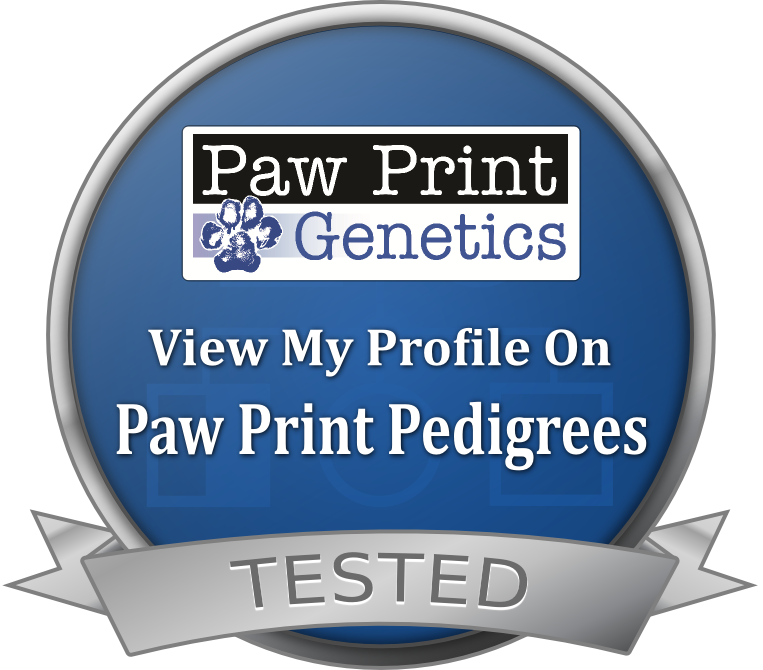 (A note about "carrier" status in regard to the PRA test. In order for a dog to be affected with PRA, he must have TWO copies of the "mutant" gene. Dogs with one copy of the normal gene and one copy of the mutant gene are called "carriers" and can NOT get PRA, nor can they create puppies with PRA unless bred with another carrier.  So, a dog who is a carrier (one copy of the "mutant" gene and one copy of a normal one) bred to a dog with two normal genes will never produce a puppy with PRA. Canine geneticists actually encourage carriers to be bred to increase the dog gene pool.)
Here are a couple of things to read regarding the PRA test and carrier status.
–Breeding Carriers
–What is PRA (scroll to heading "Breeding from Carriers")
–The PRA Test
OFA Hips and Elbows:
Dakota has had his OFA preliminary ("prelims") done on hips and elbows. Both great!  Click report to view. (Please note that because some unscrupulous "breeders" can use identifying information like the dog's registration number and/or registered name to register their otherwise unregistrable litters, that information is blocked out in the report here. The unblocked report is happily shared with deposit holders and approved breeders.)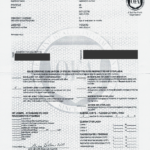 Other Health Testing:
Coming soon are results of cardiac, thyroid, and eye testing.
---
Dakota's puppies!
Below are some of the pups Dakota has produced.   🙂   He tends to pass on his non-stop waggy tail and his really stable, human-loving temperament.